I have a new addiction - sewing/quilting. My dear sweet Aunt Ollie passed away last April at the age of 110. Yep that's right 110 years old. She was still hand sewing and piecing quilt tops right up until she passed. She always tried to get me to start quilting but so many things got in the way and took up my time. I finally decided to "schedule" play days for myself and started sewing earlier this year. I am a perfectionist and would not offer these until I had it down pat - but my friends were happy with my trials. Look for more things to come  - tabble runners, table toppers and wall hangings. I am really having fun with these and now realize I was crazy not to take Aunt Ollie up - although I did sit and watch her sew when I went to visit gaining much information. Amazing what we can learn from each other.
These purse (or pouch as some people refer to them) are made with high quality 100% cotton material. To give a little more body I used fusable interfacing and the zipper is polyester. Measuring five inches accross and 4 inches down makes it perfect for money, credit cards, jewelry or a gift card holder (what a perfect gift!). This would be awesome as a stocking stuffer, coworker gift, Secret Santa. I love to change things up to fit the season so check back often to see what has been added. 
Pictured is a fall coin purse and being the naturist that I am I used a green-gray rock to use as a prop and that is what you see in this picture!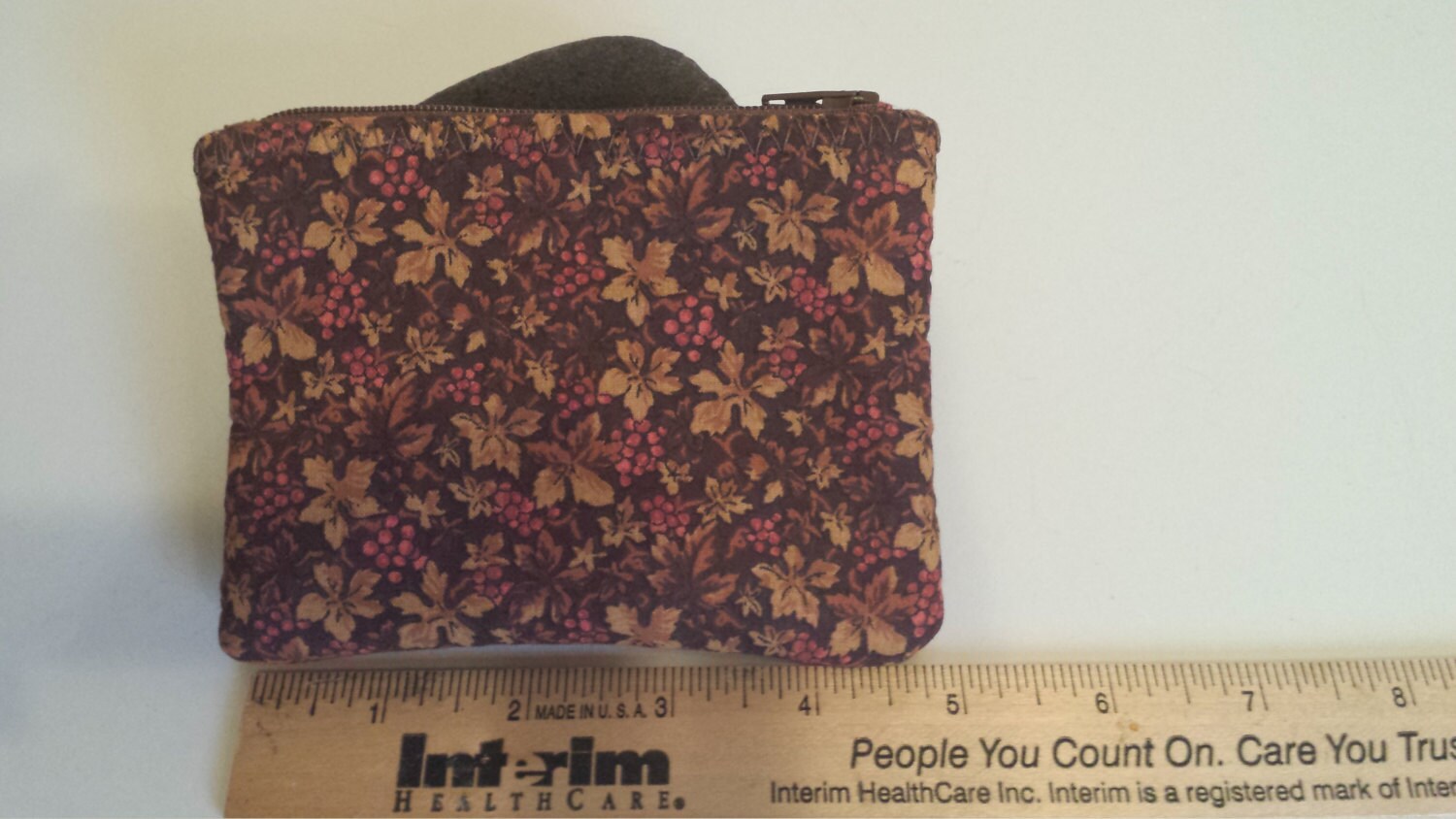 http://www.covingtoncreekcandles.com/shop/20230549/purses